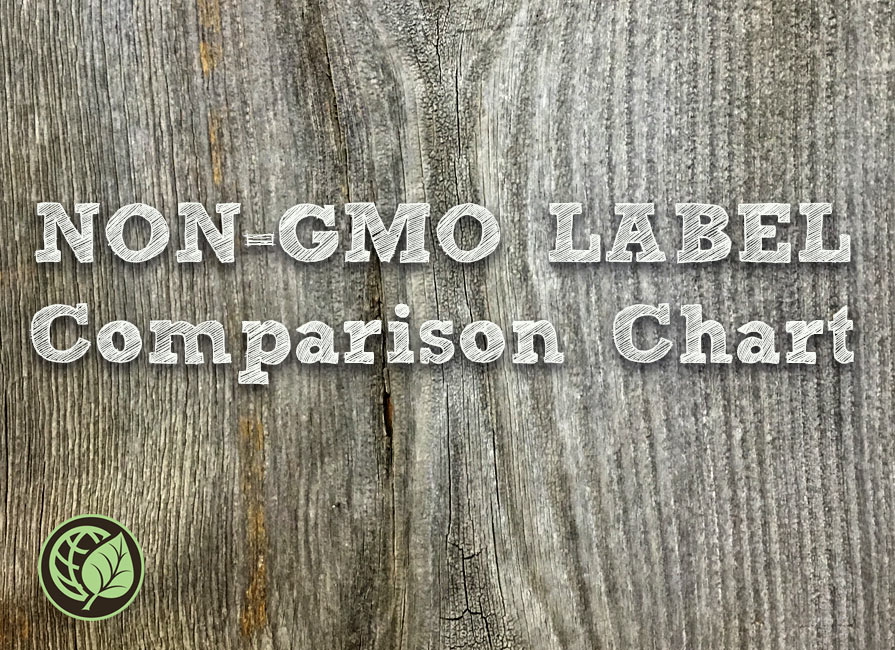 Non-GMO Label Comparison Chart
There are many reasons why you might want to avoid genetically modified organisms. Most consumers have concerns about health. Other questions one might ask in the face of this new technology: What impact do GMOs have on our ecosystems, the independence of farmers, and the rights of consumers to informed choice to decide what they purchase and put in their bodies?
If you're interested in avoiding GMOs, understanding the different non-gmo claims is important to know what they mean–and don't mean. Some either don't test for the presence or absence of GMOs, or allow so much GMO material that the claim itself is questionable. A Greener World's Certified Non-GMO by AGW label only accepts the testing threshold of 0.9% incidental occurrence of genetically modified traits. Others allow as much as 5%, and even approve known contamination! How else does Certified Non-GMO by A Greener World compare? Use this handy comparison chart to see how we stack up to other non-gmo labels, and help you find products that meet your expectations.
The amended South African labelling law states that foods containing 5% or more of GM content must be labelled as containing GMO's. This 5% threshold was chosen out of commercial considerations.
Enforcement and implementation of the GMO Labelling Act continues to remain a challenge, and its effectiveness relies on food companies' own understandings of the regulations, with or without ambiguities in the law. This in a country that consumes, produces and trades GMO foods.
Download the Non-GMO Comparison Chart here.